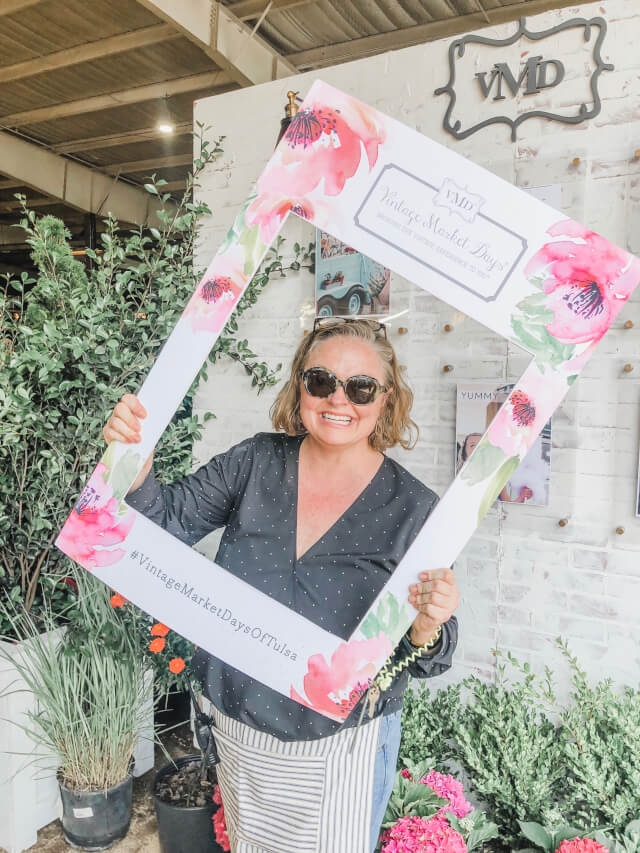 Dianna Brown
I am a wife & mother who had a little dream of creating a charming event that the Tulsa area had never experienced before. As a child, I had a love for all things vintage and that love became a passion that turned into a career. A career that I could never have imagined. Every day I wake up and get to do what I love! What began in 2012 at a Pumpkin Patch in Bixby, Oklahoma has now grown into more than 125 Vintage Market Days® events a year in 25 states across the US.
The talents of so many have come together to create what is now Vintage Market Days®. VMD® is an upscale vintage & vintage-inspired indoor/outdoor market featuring original art, antiques, clothing, jewelry, handmade treasures, home décor, outdoor furnishings, consumable yummies, seasonal plantings & so much more.
The Tulsa area event is held in April & October at Creek County Fairgrounds in Kellyville,OK. I hope you will join me and many of my friends for a special weekend of shopping & spending quality time with those you love the most.
I will be forever grateful for that little pumpkin patch in Bixby, Oklahoma as well as those friends & family who said yes in helping create and bring the vintage experience to so many!
8 years and 15 events later........ I can honestly say that I absolutley love Bringing the Vintage experience to you®…Dianna