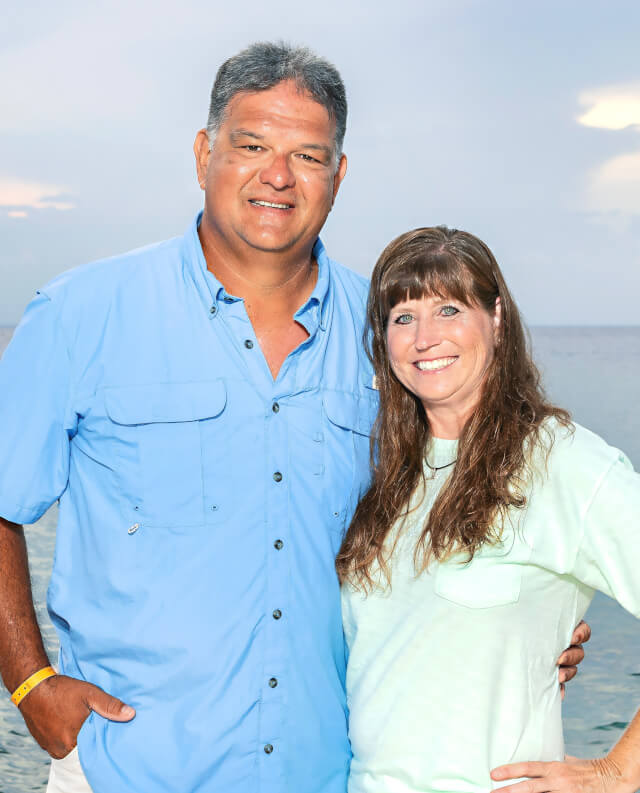 Stacey & Robert Bolton
I grew up on a farm a couple hundred yards from my grandparents. As a child I spent most summer days with them, working in the garden where my grandfather grew prize winning pumpkins and my grandmother taught me to canned vegetables and fruit. These strong relationships gave me an appreciation for things of the past, as grandma told stories about what her parents had used when she was growing up.
Now when I see a vintage piece, the history floods back as I think of a simpler time and the stories the piece could tell if it could talk. My personal collection grew so large and a relationship with friend Jackie Shaw set me on a course that would change her life. Jackie and I began searching for vintage treasures together, and had so much fun during their outings that we eventually began doing business together. From that point on, my passion only grew.
Robert grew up on a farm as well and never missed an opportunity to venture through the shops and barns on his grand-parents farms. Both grandfathers were grain farmers that had originally farmed with mules, so some of the artifacts reflected a time that was gone completely. Stories of threshing machines and storing apples underground filled the imagination of a little boy that knew only tractors and refrigerators.
As he grew a little older, he refinished many pieces of vintage furniture, some of which are still in our home today. Many things today are built to simply use for a little while then throw away, while vintage materials were created with love and were painstakingly built to last for a very long time.
We are very excited to bring the vintage experience to the South Central Texas area. We both have a personal passion to help others, and are very excited about what Vintage Market Days represents and we can't wait to share it with you!