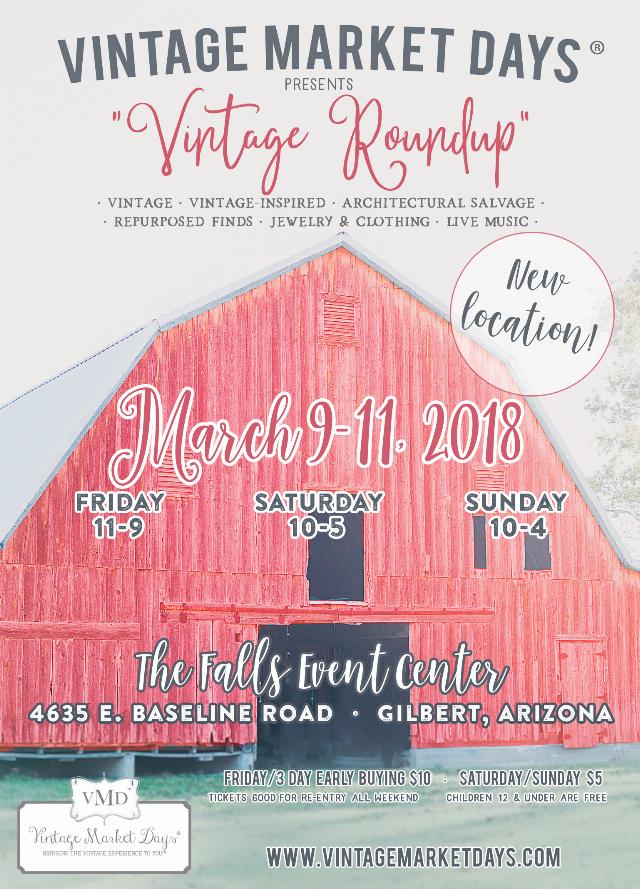 Jenny Vanover, owner
Vintage Market Days of Phoenix West Valley
Welcome to Vintage Market Days of Phoenix West Valley!
We are very excited to share with you our love for vintage, the excitement of searching for unique finds, enjoying yummy foods, good music and making memories with family and friends. We know you will find all of these things right here in the West Valley at Vintage Market Days®.
Our adventure started as vendors at some of the first events held by Amy and Dianna, the owners of Vintage Market Days® and the Vintage Market Days of Tulsa event. We loved the atmosphere of these events. Many of the shoppers, vendors and entertainers became good friends of ours as we continued to grow our business along side of Vintage Market Days.
Since we started the Vintage Market Days journey, our lives have changed so much. I was thrilled when I was given the opportunity to join the Vintage Market Days family as owner of Vintage Market Days of Phoenix- West Valley and Vintage Market Days of Phoenix- East Valley. We are grateful to work with artisans, craftsmen, artists and curators as the vendors who represent the best of the best in vintage, architectural salvage, jewelry, also reclaimed and restored finds among so many other one of a kind items.
We look forward to seeing you at these fantastic events as we share the vintage experience with both the West Valley and the East Valley!
Jenny Vanover .