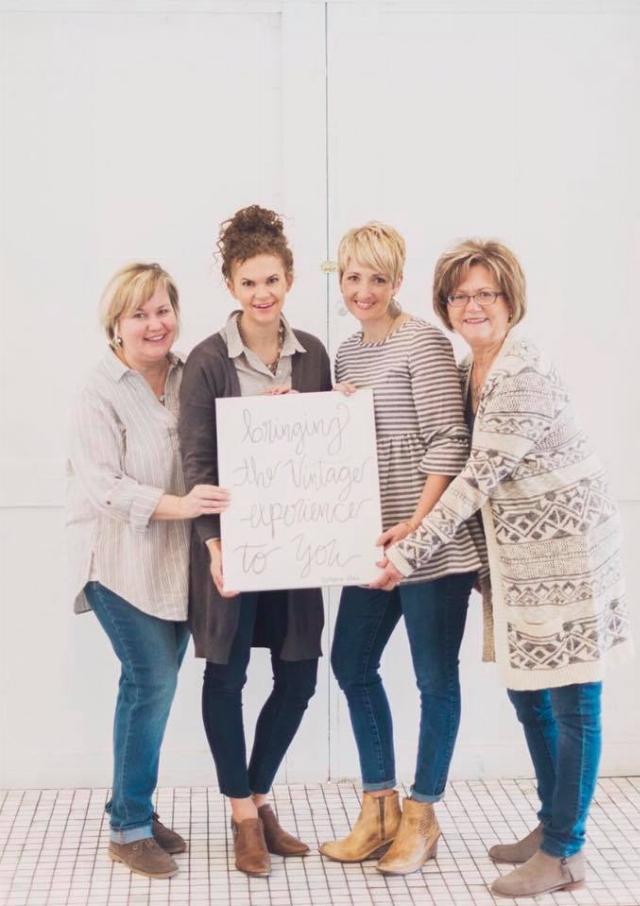 Northern Utah
Following a dream to bring Vintage Market Days home to Northern Utah. We just know you'll love it as much as we do! Our love for vintage and one of a kind, working with people, wonderful vendors, and community, have made it a dream come true. We can't wait to continue this exciting adventure with you!
A little about us...
Ever since Laurie was a little girl you could find her creating master pieces from just about anything. She now owns her own shop in Joplin MO, This is Studio Bliss, where you'll discover unique finds and handmade designs...and is a darling vendor throughout the mid-west.
Jenni has always had a passion for "the hunt," you'll find her at garage sales, thrift stores, Vintage Market Days...of course finding the perfect piece for her unique style.
Jayme is the "get it done," kinda gal. She has a great eye for style both in her home and her new passion, our business, VMD® AND did we mention...her love of Nordstrom's
Pam is the glue and loves "fixing" everybody. That includes her 7 children, 20 grandchildren and 2 great grandchildren, working as a full-time R.N and helping everyone feel loved and appreciated at our event.
TOGETHER we feel like we make a pretty good team and love to bring the vintage experience to you that we've come to enjoy SO much!
Laurie, Jenni, Jayme and Pam