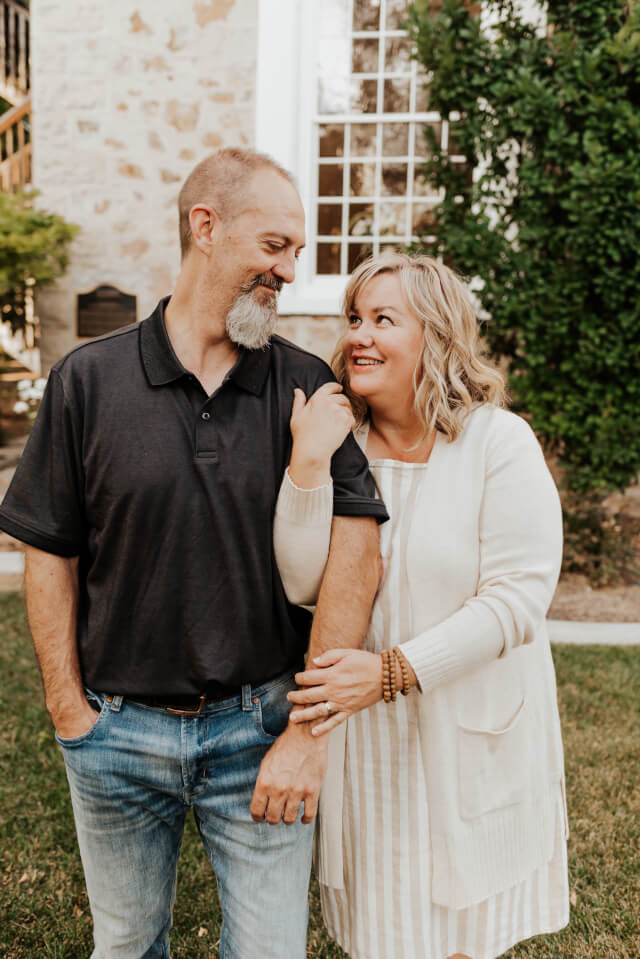 Hello there, Idaho!
Hi there! Here's a little about us. I've been peddling my "goods" for over 30 years now. LOVE it! Think it's forever in my blood. From Markets, pop up shows, booth spaces & craft & vintage stores, wholesale markets and boutique shops and in true gypsy style, selling wholesale out of the back of my car to shop owners. About 25 years ago, I opened a little shop "Grandmama's House" in a tiny, very old cabin in Providence Utah (belonging to my Grandparents). It was so exciting...we worked and worked on the cabin and filled it to the brim with 15 or so vendors. Opening just a few weeks out of the year. I remember the first time we opened how exciting it was when we had a very full shop of customers. It was so much fun.
Only a couple years into this new venture, I met my sweetheart, Mr. Bliss I'm a very lucky girl to have his support and help in all that I do. We married, moved to Illinois & then here to Missouri. We've had lots of babies along the way, 6 children in total. Life is BLESSED and busy as Momma Bliss. I continued my passion here in the midwest with my boutique business, Studio Bliss and came upon Vintage Market Days. I've been with them in one form or another, from their very beginning, a magical event at t pumpkin patch in Oklahoma. I fell in love.
One of my very favorite parts has been the people I have met and friendships make all over this country!
We are absolutely delighted to bring Vintage Market Days to the gorgeous state of Idaho and cannot think of a better place for an amazing adventure and lots of new friends.