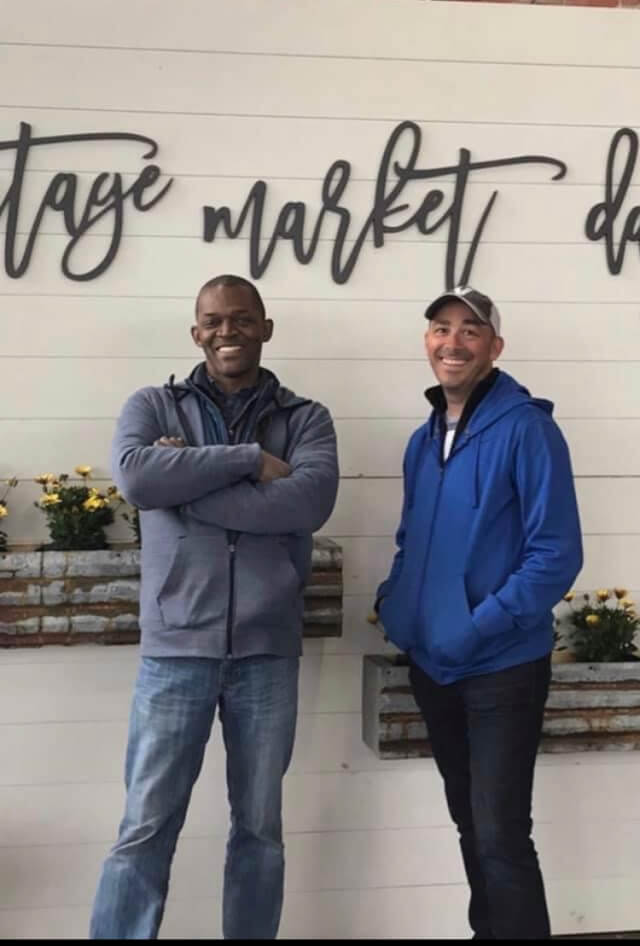 NC Triangle
Hi everyone!
We would like to introduce ourselves to everyone as we are the owners of Vintage Market Days® of NC Triangle!
We are Earl & Scott, we both live in the Atlanta area! We both have full time careers outside of Vintage Market Days!
Earl works at one at University & I (Scott) work at 30 thousand feet above the earth where I'm a flight attendant for our home town airline (23 years now) !
We both have a strong passion for customer service & everything vintage
! I (Scott ) fell in love with Vintage Market Days® 6 years ago when I had the privilege to attend an event in Texas. We are thrilled to be bring Vintage Market Days® to the NC Triangle!
.
.
When you arrive at our market you will find Earl at the front gate greeting you our guest and you will find me bouncing all over the place checking on our vendors and saying hi to you our guest!
.
Bringing the Vintage experience to you:
Earl and Scott