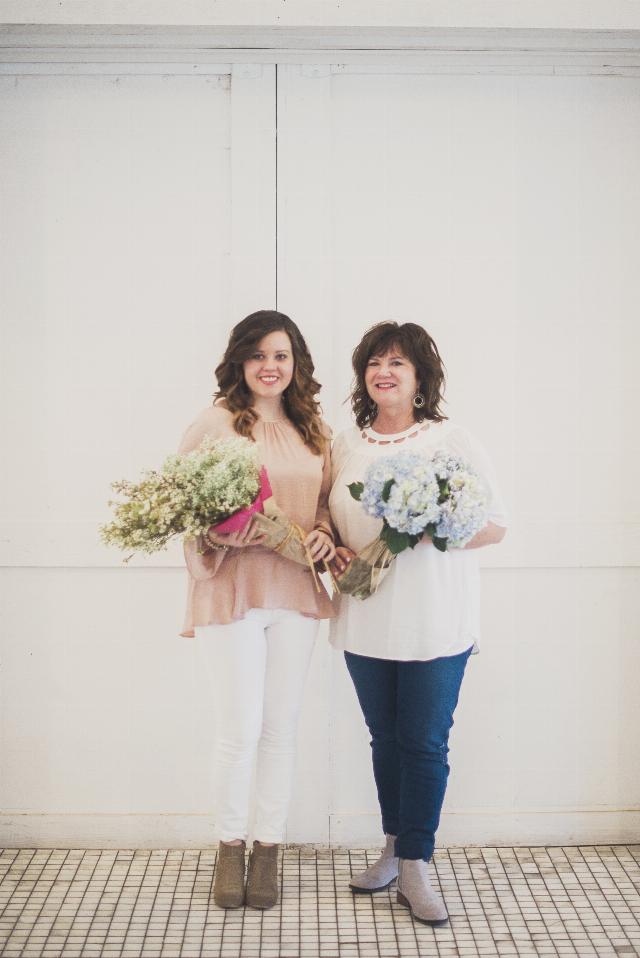 Hannah Paige and LaDon Paige
About Hannah:
Hannah was born and raised in Amarillo, Texas where she currently resides with her husband, Clarke, and their 2 dogs. Hannah went to Texas A&M University where she received her degree in 2014 in Human Resource Development with a minor in Business Administration.
Since graduation, Hannah worked in Houston, Texas for 2 years in Human Resources. Hannah and Clarke recently moved back to Amarillo and have a 1 year old son, Reeves.
In Hannah's spare time, she enjoys cooking, traveling, working out, and shopping for shoes.
About LaDon:
LaDon was raised in Amarillo, Texas where she currently resides. By degree, LaDon is a Registered Nurse and was a surgical nurse for many years.
After taking an interest into antiques and vintage, LaDon got a booth at a local antique mall in Amarillo. LaDon was a vendor at the very first Vintage Market Days® in Tulsa and continued to be a vendor at most Vintage Market Days® locations throughout the years until purchasing her own franchises.
LaDon enjoys traveling with friends and family. She has 2 sons, Clay and wife Taylor, and Clarke and wife, Hannah (yes - her business partner Hannah!). But her favorite job is that of being a Lolli to three grandsons (and one on the way!) all under the age of 4!
How Hannah and LaDon became Vintage Market Days® Franchise Owners:
While Hannah was in college, she would travel around to the various events LaDon was participating in as a vendor. They enjoyed the atmosphere of Vintage Market Days® and working together so much that they decided to make it a business!
Hannah and LaDon became Vintage Market Days® franchise owners in December of 2015 with the purchase of the Mobile and N. Alabama territories.