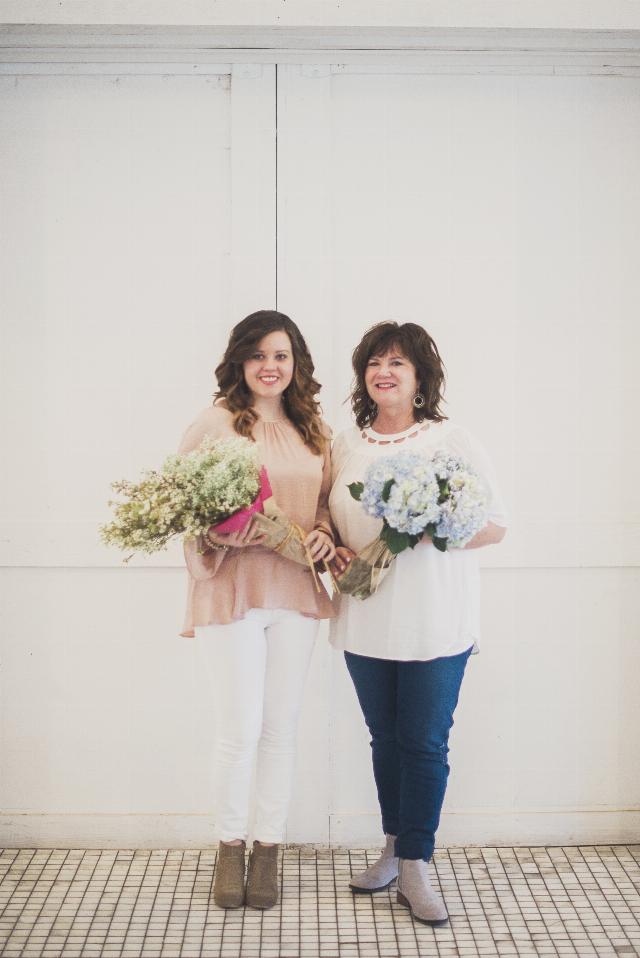 Hannah Paige and LaDon Paige
About Hannah:
Hannah was born and raised in Amarillo, Texas where she currently resides. Hannah went to Texas A&M University where she received her degree in 2014 in Human Resource Development with a minor in Business Administration.
Since graduation, Hannah worked in Houston, Texas for 2 years in Human Resources. Hannah moved back to Amarillo and has a 6 year old son, Reeves.
Hannah recently went back to work full-time in HR after selling her half of the N. AL and Birmingham Metro franchises to Kim Denard (who is awesome!)
In Hannah's spare time, she enjoys cooking, traveling, working out, and shopping for shoes.
About LaDon:
LaDon was raised in Amarillo, Texas where she currently resides. By degree, LaDon is a Registered Nurse and was a surgical nurse for many years.
After taking an interest into antiques and vintage, LaDon got a booth at a local antique mall in Amarillo. LaDon was a vendor at the very first Vintage Market Days® in Tulsa and continued to be a vendor at most Vintage Market Days® locations throughout the years until purchasing her own franchises.
LaDon enjoys traveling with friends and family. She has 2 sons, Clay and wife Taylor, and Clarke. But her favorite job is that of being a Lolli to four grandsons all under the age of 7!
How Hannah and LaDon became Vintage Market Days® Franchise Owners:
While Hannah was in college, she would travel around to the various events LaDon was participating in as a vendor. They enjoyed the atmosphere of Vintage Market Days® and working together so much that they decided to make it a business!
Hannah and LaDon became Vintage Market Days® franchise owners in December of 2015 with the purchase of the Mobile and N. Alabama territories.