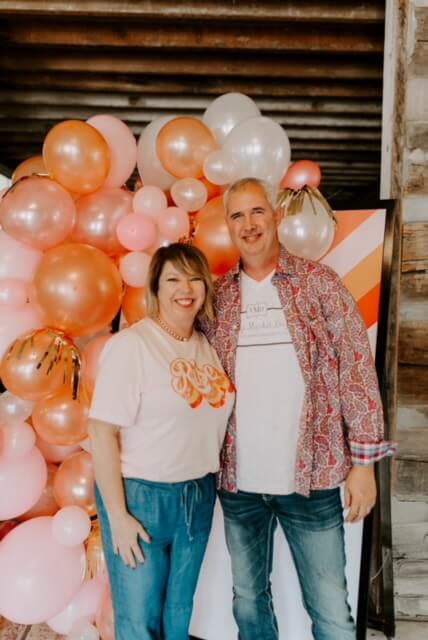 Chris and Jana Fuss
Hey y'all! Thanks for taking a peek and checking out our website! We are Chris and Jana Fuss, a husband and wife team. We couldn't be happier to be part of the Vintage Market Days® family! We have been in the event promotion business for many years and can't wait to continue and grow Vintage Market Days® in Mississippi.
We originated this franchise with Chris' mom -- Betty Fuss. Chris and Betty transplanted to the south over 30 years ago while Jana was born in Texas and raised in Mississippi. Betty first fell in love with Vintage Market Days® as a vendor and Jana as a helper and shopper at Vintage Market Days® in Mobile, AL. Both ladies shared their enthusiasm with Chris and upon learning about the opportunity to carry on this tradition in Mississippi, we knew right away we wanted to be the ones to spread the vintage experience across the state!
Chris and Jana are the parents of Matthew and Jonathan Fuss who also help at our markets. We are loving this chapter in our book and we hope you will come along with us for the ride!