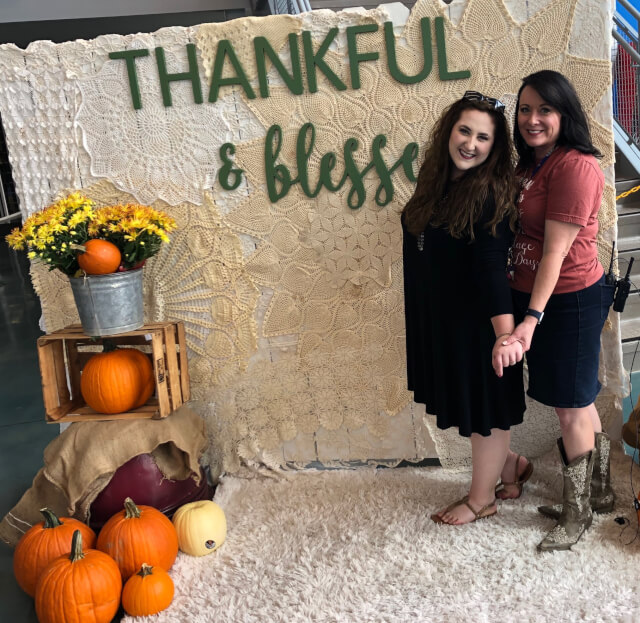 Kimberly Denard
Welcome to Vintage Market Days® of Birmingham!
I (Kim) was born and raised in Birmingham, Alabama. There is no where I would rather live than in the South! My background is in accounting, business and event management as well as marketing with various businesses including Chick-fil-a. Iam passionate about small businesses and about creating unforgettable Vintage Market Days events!
I have always had a love of family heirlooms and things with a story. My most prized possession is my chippy red swing that hung on my grandmother's porch (and now on mine). I remember countless hours on that swing and it reminds me of her legacy and the special memories I have of her.
I was first introduced to Vintage Market Days® when I attended an event in Lebanon, TN. I was in love and began attending events anywhere in the Southeast. The vendors were friendly, the items they brought were so unique and my favorite thing to do was to hear the vendor's stories of how they became a vendor, where they were from and their knowledge of the items they had for sale. I realized that almost all of them were once like me- working in the corporate world raising kids. It was empowering and the first time I realized that maybe my dream could be a reality. My husband and I took the next step and applied as vendors. I never in a million years thought we would be accepted and when we were, I was over the moon! We both had fulltime corporate jobs and our kids were in college. The events became a great way for us to source, build and spend time together. When opportunity knocked in 2017 and I had the chance to buy into the Birmingham and the North Alabama markets, with the encouragement of Taylor, my husband, I took the leap and I have never regretted a moment. In early 2021 opportunity knocked again and the Chattanooga market became a possibility. Once again, I jumped at the opportunity and I am thrilled and excited to have my daughter as my business partner in that market.
When Iam not promoting a VMD event, you can catch me and my daughter as vendors at other VMDS or we may just pop up as a VMD shopper anywhere in the nation. If it isn't obvious, we LOVE VMD!
We hope you join us for our Vintage Market Days® of Birmingham for all the things that make the VMD experience unforgettable! Be sure to ask vendors their stories. We think you will be in love too!