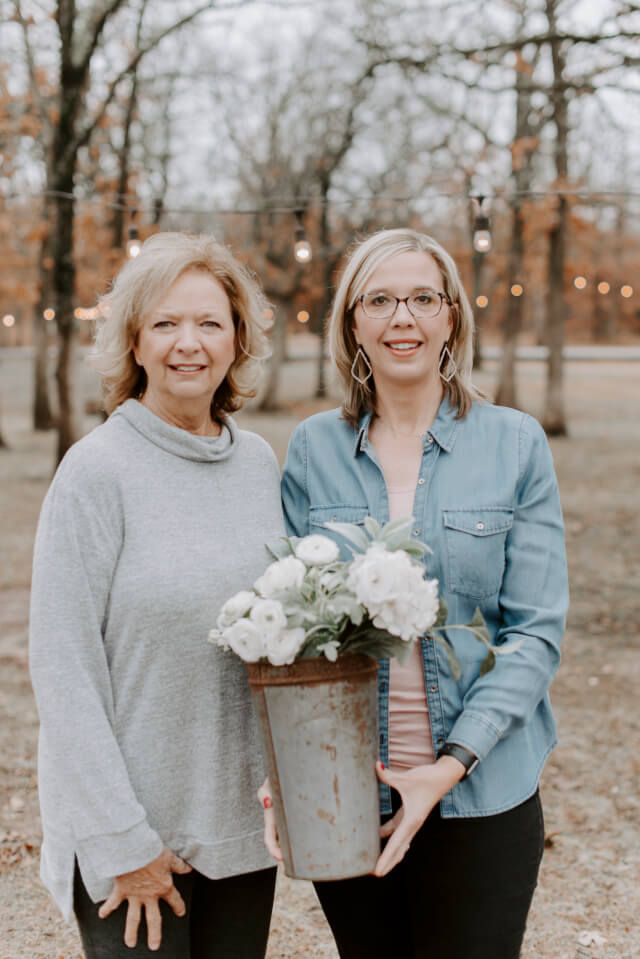 Welcome to Vintage Market Days® of Omaha!
Lois Cutburth and Anna Evans, a mother/daughter team, are the new owners of Vintage Market Days® of Omaha.
We are truly Grateful and Blessed for the opportunity to host this vintage event for you. We share a love for people and are energized to work with vendors who bring unique and upscale vintage products to you. These vendors represent the Best-of-the-Best in vintage furniture, home accessories, art, clothing, yummy goodies, and jewelry to name only a few of the items you will see and experience as you browse the Vintage Market Days® of Omaha. Our location in the Chance Ridge Event Center in Elkhorn, creates a friendly and charming atmosphere for your shopping experience.
We are anxious to meet you, where you can share and enjoy Vintage Market Days® of Omaha with your family and friends!
Our Best to You All
-Lois and Anna-